Security for industrial networks
Awareness / Research / Education
Information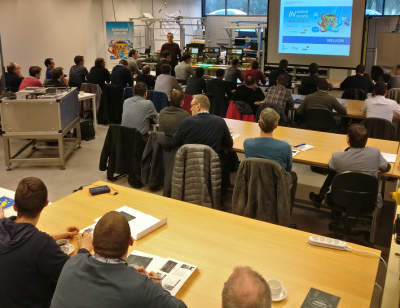 Our offers
We can offer a number of things to assist or guide your organisation:
Awareness
The first and foremost line of defense in any form of security is awareness, especially for the people that use industrial systems on a daily base. For this, we are organising free sessions, packed with demo's. Upon agreement, these can also be moved within a company. For more information, for example on details for the next free session, click here (dutch only).
Education
Besides awareness sessions, we're also organising courses. These will not only deeply pinpoint the problems, but foremost the solutions to secure industrial environments. These can be done in the local labs of XiaK or on premises per request. Usually spread across several days.
Research
Does something require investigation? Do you want to know if your know project is secure enough to be placed within a customer premises? Do you need assistance to apply or investigate specific security within your environment? Please contact us.
Our demo cases
Because using a production environment for demonstrations and research isn't ideal, we created several demo cases which are also transportable.
These can be used for:
Researching case studies, such as new setups, layouts or programs
Demonstrating and researching new and old vulnerabilities
Awareness sessions, both within the XiaK lab or on location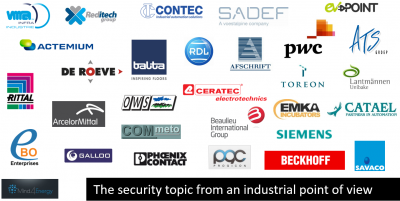 Tetra Project (Codename "Verboten")
Our research is a direct consequence of a Tetra (Technology Transfer) project that took place during 2015 until the start of 2017. All research results are made publicly available and can be found here (Dutch only).
Other direct results of this project are:
A brochure, which has the purpose of being an introduction to securing your industrial infrastructure, this can be downloaded here (Dutch only).
A checklist website, which has the purpose of providing a portal to enter devices found in an industrial enviroment. It provides problems and solutions for common problems found on these specific devices: checklist.xiak.be.